WHAT IS TRALLY?
Trally is the ultimate lead generation service for travel agents. Our users build search queries using details about their travel needs (destinations, travel plans, and more), and are presented with a list of agents near them that fit their needs. Add specialties and destinations to your profile in order to be displayed in search results and begin generating leads! Become a Trally agent and you'll instantly be added to our database of agents!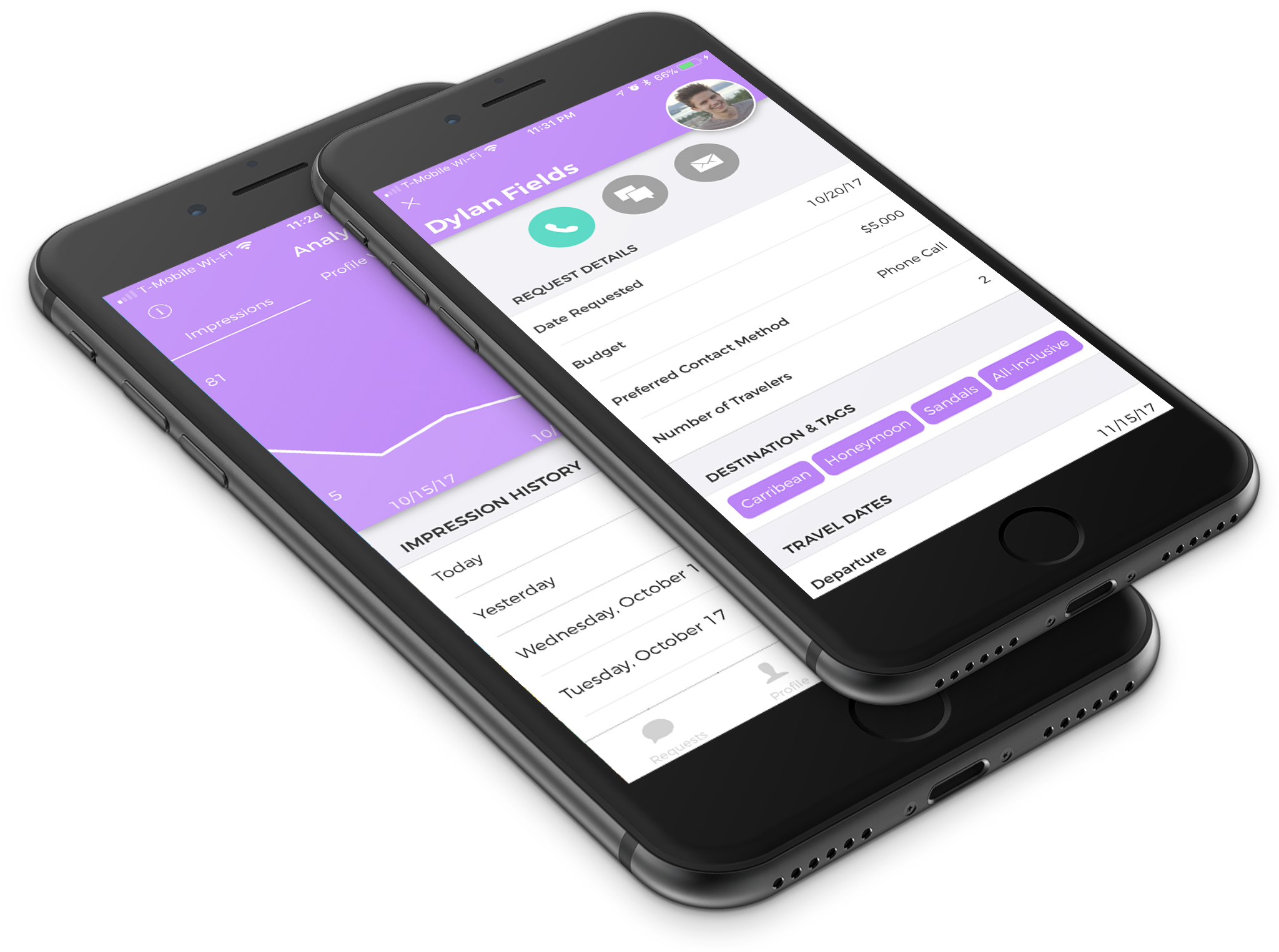 TRALLY FEATURES
BUILD YOUR PROFILE
Add detailed information, along with your travel specialties and destinations in order for users to find your profile. By adding more destinations and specialties, you're more likely to be displayed for a user's search.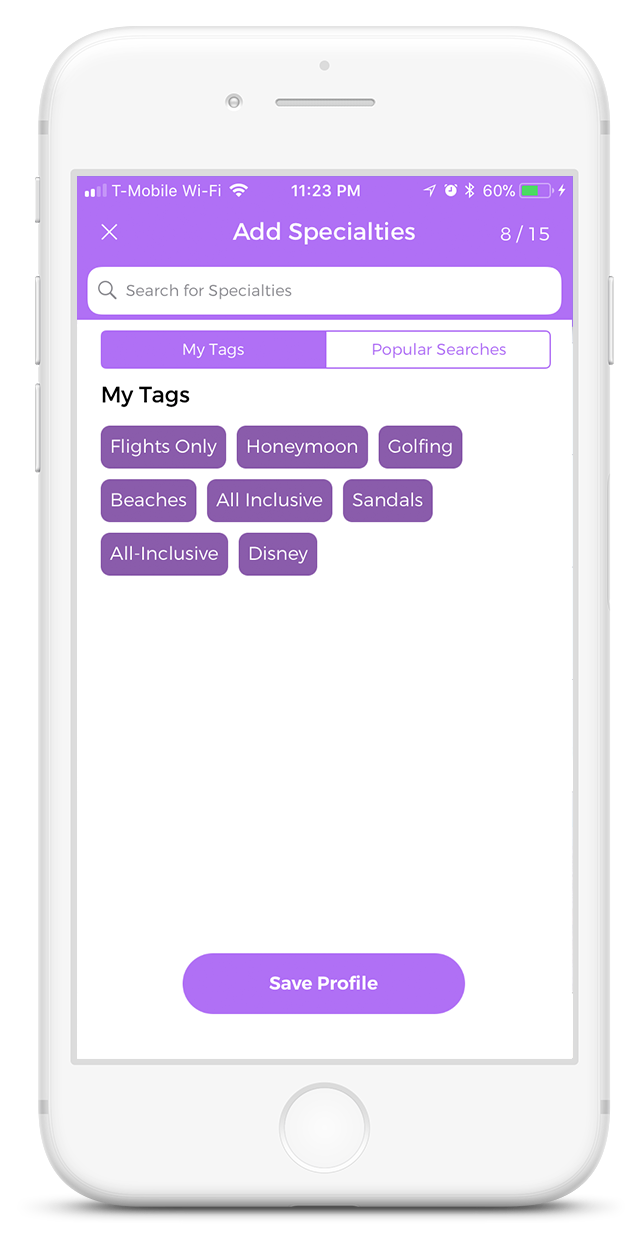 GET REQUESTS
Get requests from users that are looking for agents like you to help with their vacations. When a user performs a search, they're matched with agents like you and with one tap they're able to send a request.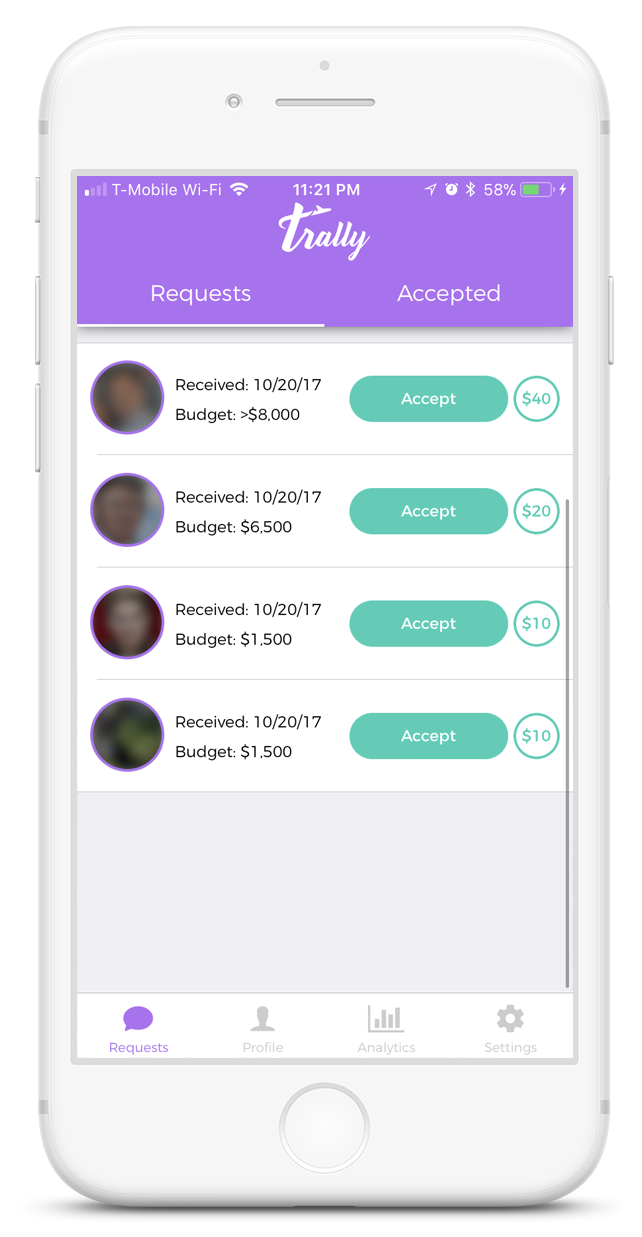 VIEW DETAILS
View request details, including the destination, travel plans, number of travelers and more. Each lead has a price associated with it, and it's always optional to accept or decline the lead.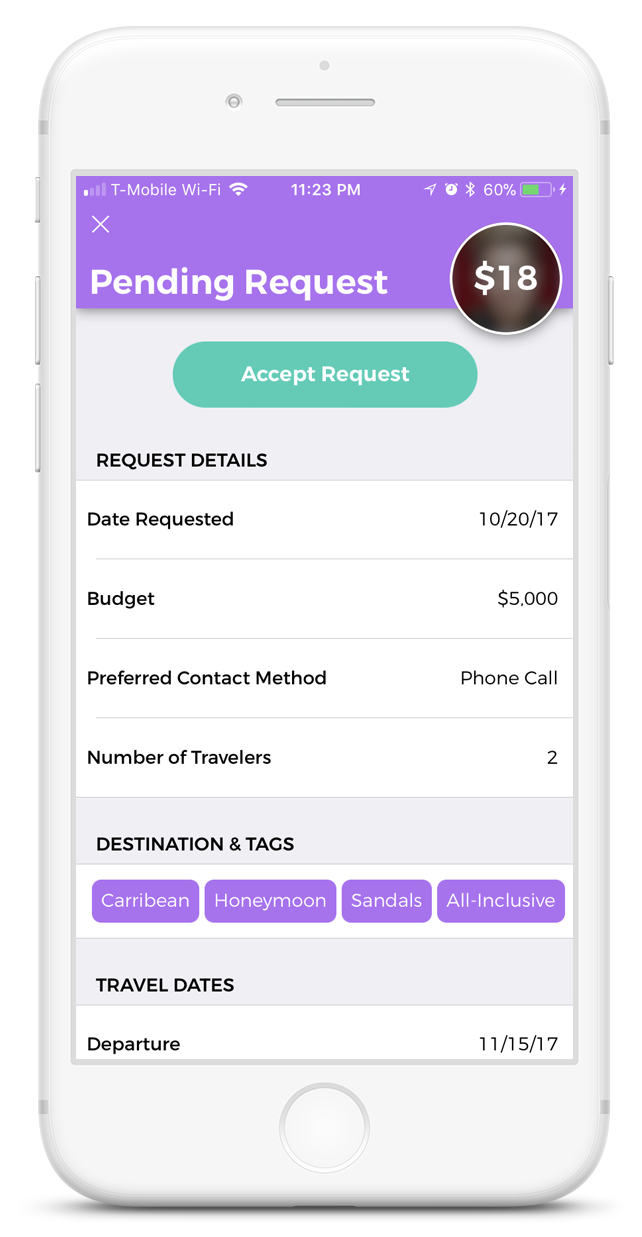 ACCEPT REQUESTS
With a single tap you're able to accept the lead and obtain the user's contact information. One more tap and you'll be able to directly contact the user in order to begin the planning process.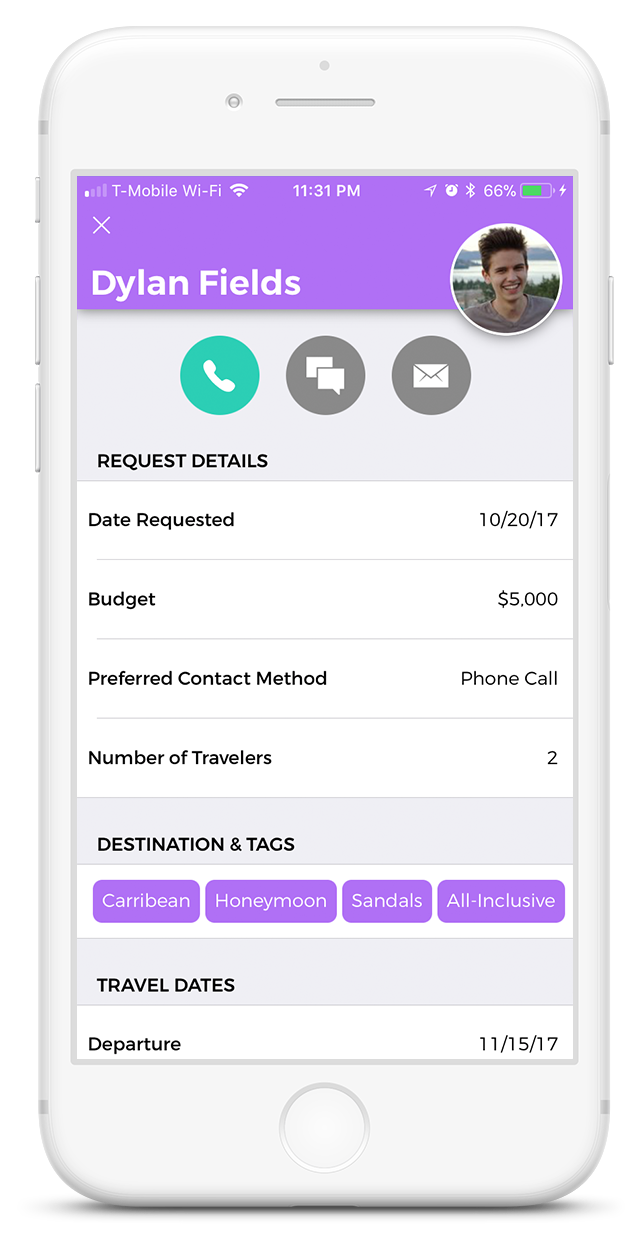 PROFILE ANALYTICS
View detailed information about how users interact with your profile, and measure how your current list of specialties and destinations is effecting your visibility in search results.