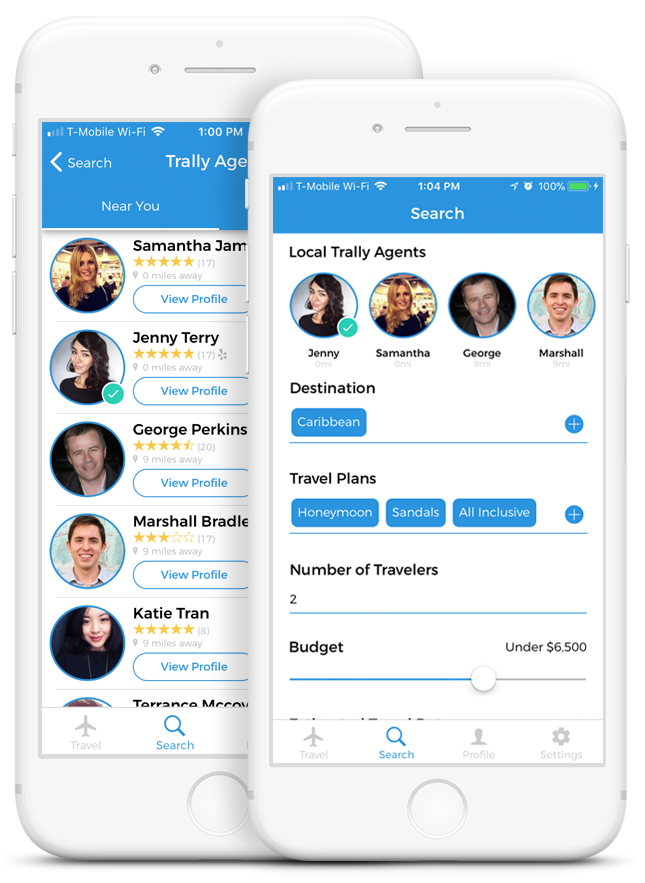 WHAT IS TRALLY?
Trally is the new best way to plan your travel and vacations. Take the stress out of planning and let our Trally Agents handle the entire process for you. Discover Trally agents near you based on your destination and travel plans so you get the best possible service! Why should you book your travel with a Trally Agent? Enjoy the best deals, find answers to your travel questions, get insider advice, and the protection of an ally on your side if things go wrong! Looking to avoid the hassle of travel planning? You're in the right place.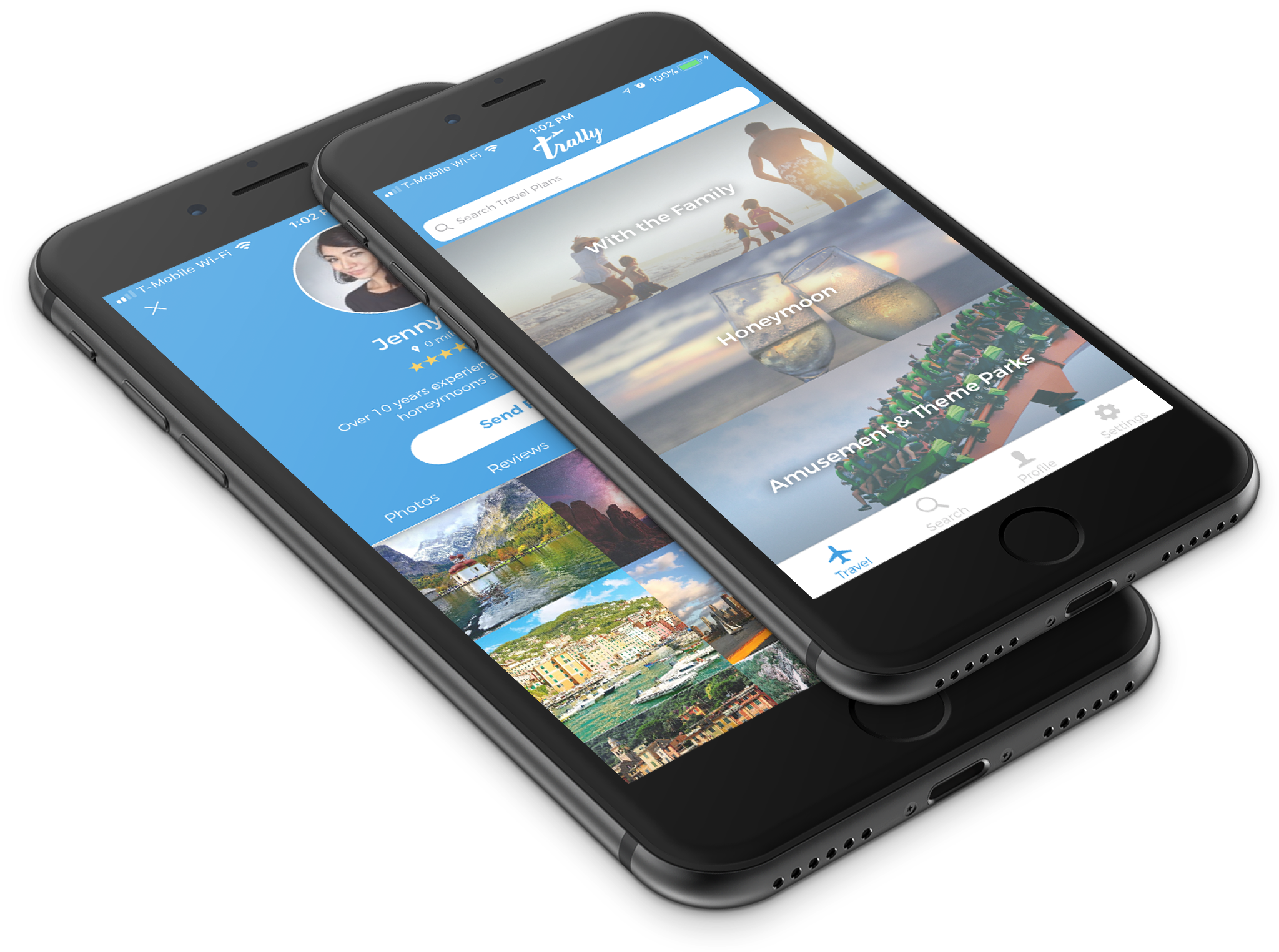 TRALLY FEATURES
BUILD YOUR TRIP
Enter your trip details in order to view the most qualified agents for your specific trip. By entering your destination, along with travel plans, we're able to present you with the best possible list of agents to get you the best deals, and provide the highest level of protection and service.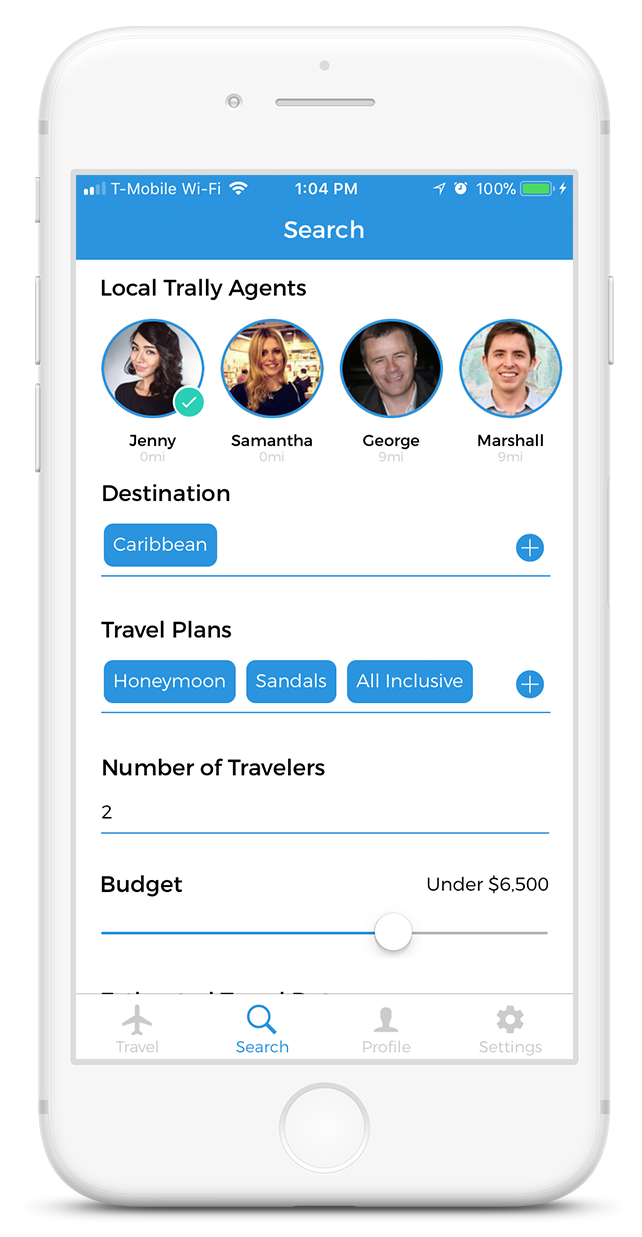 FIND AGENTS
Submit your search and you'll be presented with the most qualified local Trally agents that can assist you with your trip. Different agents are able to obtain different deals from hotels, airlines, resorts and more! Every Trally agent is free for you to use, forever!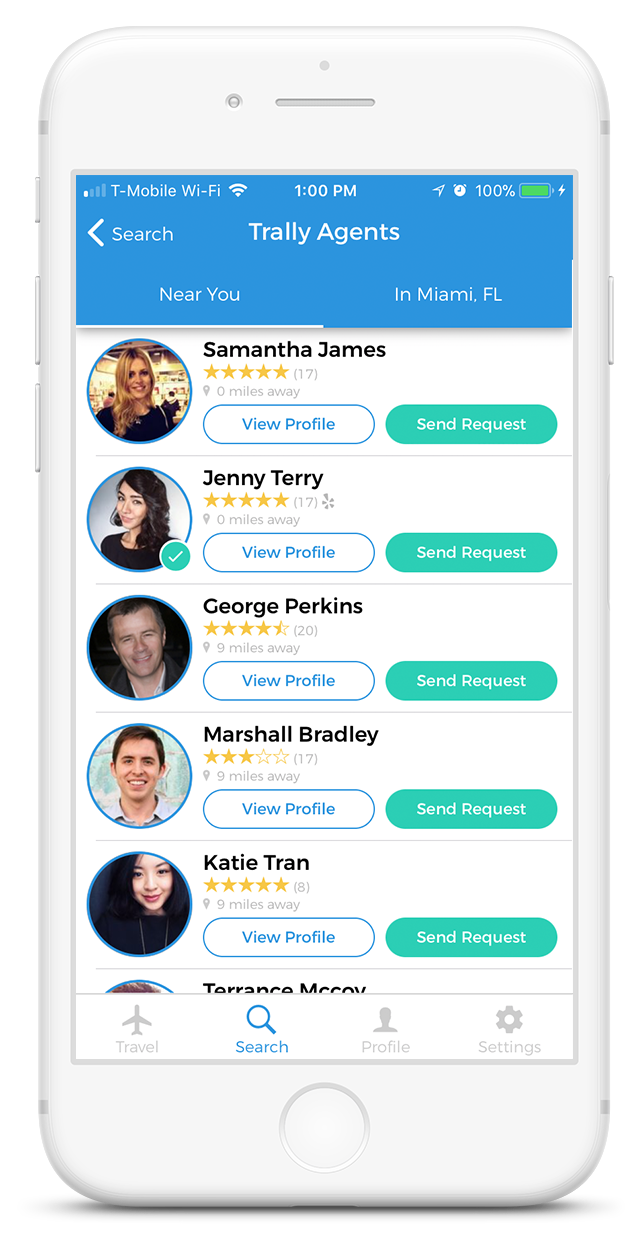 RESEARCH
Learn more about each Trally agent by viewing their profile. Each agent's profile contains reviews, statistics, a list of the destinations they specialize in, along with the travel plans that they most commonly book. With one tap, send a request with your trip details and get responses quickly!